Join us as a Volunteer, maybe at a Station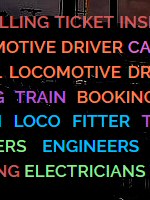 Alan Smithers, Minehead Station Master and Stations Lead explains:
With the new season fast approaching, many of our stations along the line are looking for volunteers in various departments. The West Somerset Railway is operated mostly by volunteers, many of whom have no previous experience in railway operations.
Aside from running trains, we have nine stations, all of which require regular care and attention to keep them looking beautiful and welcoming to our visitors. There are plenty of opportunities to practice gardening skills or to keep your hand in with a little DIY if you prefer.
As almost everyone you work with is a volunteer, they are there because they enjoy what they are doing, which means the welcome is always a warm one. When you are done, you can sit back and watch the smiles of our passengers as they admire the stations along the route.
There are similar opportunities up and down the railway, so your local station may also be looking for staff. Some jobs are customer facing, some are not, but they are all equally as important to the appearance and smooth running of the railway.
Training is available where required, and some jobs require Personal Track Safety training to allow you to go near to the running line, which requires a couple of hours once every three years.
There are some immediate specific needs at Stogumber station, who are looking for gardening staff on Tuesdays and Fridays. If you would like some fresh country air in some stunning countryside, the team at Stogumber would give you a warm welcome.
If you are thinking of getting involved but do not think you have the skills, why not visit your local station, and have a chat to the staff.
For more information you can contact me, alan.smithers@wsrail.net at Minehead Station, or volunteers@wsrail.net Alternatively, you can visit https://www.west-somerset-railway.co.uk
Mon, 24 Jan 2022 10:00:00 GMT 24 January 2022
Details kindly provided by West Somerset Railway Plc