The WSR family responds to recent petition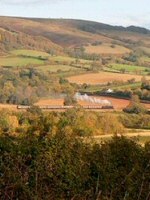 The West Somerset Railway Plc, the West Somerset Railway Association and the West Somerset Steam Railway Trust have issued a joint response to the recent petition organised by a group of WSR volunteers and staff. The statement says:
The WSR 'family' has acknowledged receipt of the previously anonymous WSR petition this week to the now named sender.
As has already been detailed in previous press statements, we are pleased to confirm that most of the stated objectives of the petition were already underway.
Essentially, we are trying to turn around a loss-making heritage railway into a viable business during the worst pandemic in most people's memory - a task that would be daunting for even the most experienced business leaders.
That the WSR plc still exists is considered by many to be a major accomplishment, given the parlous state of the finances in 2018/19 - a fact acknowledged in the recent Bailey Report.
The new plc Board, convened just over a year and a half ago, together with its supporting charities the WSRA and WSSRT, have worked hard together to move things forward on the railway and will continue to do so.
We want to have an open dialogue with all our shareholders, employees, supporters, members, volunteers and stakeholders, and we look forward to engaging in constructive discussions to ensure that the WSR has a long and prosperous future.
The above statement is signed by the chairmen of the three WSR organisations mentioned above. Click the button below to read the petition, the covering letter or the open letter.
The joint response also appears on the WSRA website along with an invitation to comment by email - please click the button below for more details..
9 July 2020
Details kindly provided by West Somerset Railway Plc