More details of the Winter Working Parties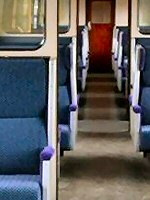 WSR Plc Director Mark Smith adds:
Thanks to some very generous support both financial and practical, we have a programme of coach painting under way. When our coaches emerge from the paint shops, they will need a thorough clean - windows internal and external, upholstery, table tops, floors, lighting fitments, cobwebbing, lavatories. If you can help organise any these tasks, please let me know.
We justifiably take great pride in our stations, at this stage please get in touch with your stationmaster and offer some extra help so that they really sparkle by the end of March. Other common user parts of the Railway are also in need of some TLC. I think of mess rooms, including the wash ups, signing on points. At Minehead in particular, the general office is looking rather tired and we could cheer everyone up by giving it a lick of paint to help with this project contact Kerry Noble.
There are tasks to be undertaken along the line, a few are listed - some with contact details. Where no contact is listed, please contact Mark Smith.
Click the button below for more information and contact details.
23 January 2019
Details kindly provided by West Somerset Railway Plc