Recruitment of new volunteers suspended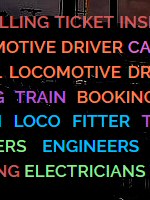 The West Somerset Railway's recruitment of new volunteers has been suspended due to the Covid-19 outbreak. A recent news item on the Association's website explains:
Unfortunately, due to the Covid-19 pandemic, the Railway is closed and we are not currently processing new volunteer enquiries. However when we reopen we will very much need all the volunteer help and support available so please keep an eye on our volunteering page [click the button below] for news and updates about volunteering on the West Somerset Railway.
1 April 2020
Details kindly provided by West Somerset Railway Association